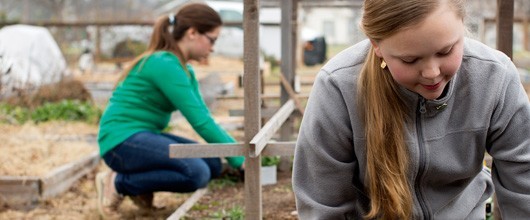 Silver Award
Have you ever looked around your neighborhood or school and wondered how you could make a change for the better? Going for the Girl Scout Silver Award—the highest award a Girl Scout Cadette can earn—gives you the chance to do big things and make your community better in the process. Download the Silver Award guidelines to find out how.

You can pursue your Girl Scout Silver Award if: 

You're in sixth, seventh, or eighth grade (or equivalent)



You're a registered Girl Scout Cadette 
 

You have completed a Cadette Journey
 

Girl Scout Silver Award Steps
 

Identify an issue you care about
 

Build your Girl Scout Silver Award team or decide to go solo
 


Pick your Silver Award project
 


Make a plan and put it into motion
 

Reflect, share your story, and celebrate
Congratulations! You've completed your Silver Award. Once your final report is turned in you will be awarded a certificate commemorating your award (certificates are printed quarterly).

Silver Award Spotlight
In 2018, approximately 175 Girl Scouts earned the Silver Award in our council. One such Girl Scout was Ember Holman of Springfield, Oregon, who helped a local pre-school develop a community garden! Over six months, Ember worked closely with staff at the pre-school to plan and develop the garden, culminating in a Planting Day in August. Ember chose this project because she enjoys small children and wanted to help them learn about gardening and where their food comes from. Along the way, she learned more about gardening, and learned about herself! She discovered that she's good at asking for support, and that communication can be challenging. Her advice for other Girl Scouts seeking their Silver Award? Be persistent!
Before Silver Award Project

After Silver Award Project