All GSOSW service centers and shops
will be closed from 5 p.m. Wednesday, November 21 to Monday, November 29 at 9 a.m.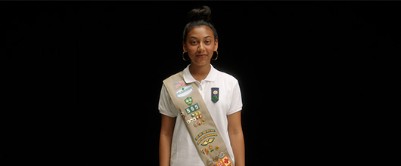 Whether your girl is part artist, part scientist, or part explorer, Girl Scouts is where she can pursue what she loves and blaze new trails. Here, girls take on leadership roles in a girl-led space and develop skills they'll use to make an impact. Watch the new video to see current Girl Scouts show the world they know who they are and what they're made of—they're all Girl Scout!
Continue >


Path of the Ballot: Local County Elections Office Tours
03 Oct 2018
On the night of the November mid-term election, you can get an up-close look at how ballots are processed in your county at the local elections office. Every vote counts! Senior Girl Scouts may be able to complete a step toward earning the Behind the Ballot badge and Junior Girl Scouts can complete a step earning the Inside Government badge!
Sexual Assault Is a Big Deal. Especially in High School.
26 Sep 2018
The sexual assault allegations against a Supreme Court hopeful have been making headlines in every type of media, and because the accusations involve the alleged assault of a teenage girl, young people are paying attention and taking everything in.