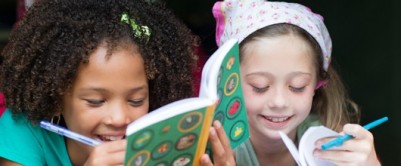 Girl Scout overnight camps - Camp Arrowhead, Camp Cleawox and Camp Whispering Winds - are the perfect place for your girl to develop new skills and find self-confidence in a safe, fun environment. No prior Girl Scout experience needed to attend! Learn more at Summer Camp 101 on February 2, 2019.
Continue >


06 Dec 2018
Helping a child through a separation or divorce when you still might be grappling with your own loss can be tricky at the best of times. And during the holidays, a time when you may have many warm memories of celebrating as a unit, it can be difficult and even painful to think about how to navigate this new territory. Follow these tips and you'll all likely have a happier holiday than you imagined.
Path of the Ballot: Local County Elections Office Tours
03 Oct 2018
On the night of the November mid-term election, you can get an up-close look at how ballots are processed in your county at the local elections office. Every vote counts! Senior Girl Scouts may be able to complete a step toward earning the Behind the Ballot badge and Junior Girl Scouts can complete a step earning the Inside Government badge!