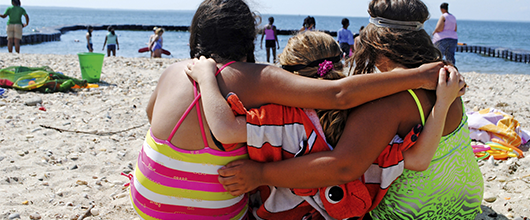 About Us
Girl Scouts of Oregon and Southwest Washington serves members throughout Oregon, and Clark and Skamania Counties in Washington (view a map). 40 volunteer-led areas called "service units" provide support for girls and adults in their area.

Our council is funded through grants, donations, bequests, program fees, product sales, investment income and endowments. For more information, view our 2015 Annual Report.

Fast facts about GSOSW (FY 2014)
14,923 girl members
10,362 adult volunteers
$6.3 million budget
$102,069 provided in financial assistance
34 girls earned the Girl Scout Gold Award, the highest award in Girl Scouting
4,791 girls attended day camp
1,527 girls attended resident camp
10 properties and 4 service centers throughout the council's jurisdiction
Hispanic Engagement
Girl Scouts Beyond Bars - GSBB participants meet twice a month with their mothers who reside at the Coffee Creek Correctional Facility in Wilsonville. The program provides Girl Scout activities in a safe and supportive environment and focuses on re-establishing relationships, Girl Scout values and healthy decision-making skills.