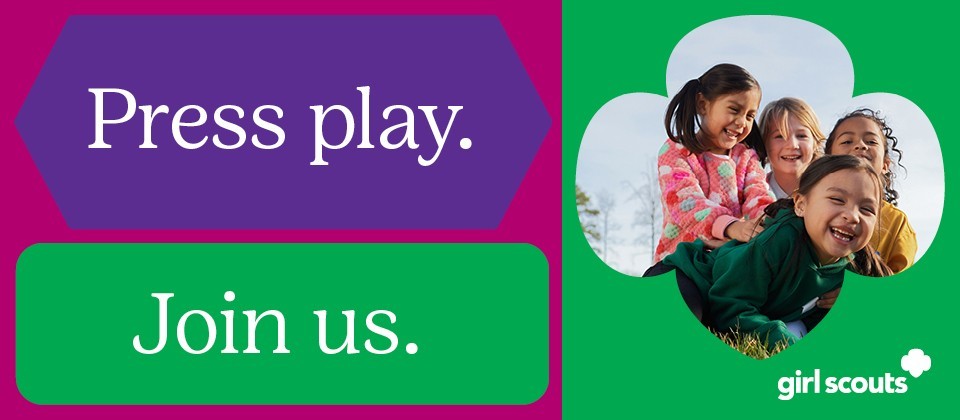 Membership Growth Toolkit
Welcome to the Membership Growth Toolkit! As a Girl Scout volunteer, you will bring your creative spark to engage your service team, troops, and Girl Scout families in opportunities to invite new girls and adults to join and volunteer with Girl Scouts. This toolkit is be one of the many resources available for you to use when working in your community. The following resources (most in English and Spanish) are available for all members to download and print. NOTE: Items marked with an asterisk (*) are pre-printed and will be available to pick up at the Eugene, Medford and Portland Service Centers. More information to come!
Younger Girl Recruitment
For girls in grades K-5.

Sign-in sheet can be found in the Recruitment Events section below
Older Girl Recruitment
For girls in grades 6-12.

Volunteer Recruitment
For adults.
General Recruitment
For all ages.

Recruitment Events and Info Nights

The purpose of a recruitment event or info night is to demonstrate the value of Girl Scouting and to invite people in your community to start their own Girl Scout adventure. Thinking of hosting a recruitment event or info night? Use the resources below to host an Animal Dance Party or learn more about info nights and how to run one in the Girl Scout Info Night Resource Guide.
Recruitment Event and Info Night Resources
Animal Dance Party Resources
How to host an Animal Dance Party - coming soon!
Print with Girl Scouts' Partner, FedEx!
Girl Scouts of the USA has an ongoing partnership with FedEx that all Girl Scout members can take advantage of. Receive up to 75% off prints through FedEx by creating a FedEx account using the Girl Scouts participation code. Follow these instructions to create your FedEx account, and start saving today!
Staples Discount for Girl Scout Troops/Groups and Day Camps
Girl Scouts of Oregon and Southwest Washington troops/groups and day camps are eligible to take advantage of our council's corporate discount at Staples® Official Online Store. The discounts are deep for all kinds of supplies. To take advantage of the discount, items must be purchased online. Items can be picked up in the store if the products are available in a store near you, otherwise shipping is fast and convenient. Printing is available as well!
To begin the account setup process for your troop or group, complete this brief online form.