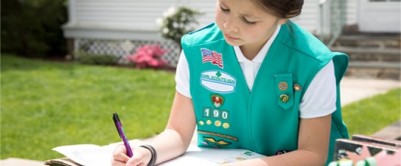 Bring the exploration, fun and learning of Girl Scouts to your family even when circumstances are keeping Girl Scouts from meeting up in person. Afterall, Girl Scouts isn't somewhere girls go or something they do—it's who they are day in, day out. Use these self-guided, free activities to keep your girl, your troop, and your community connected.
Continue >


12 Nov 2020
Complete these three steps to ensure your family is ready for myAccount, your enhanced Girl Scout member account management system! Take action by November 15.
Introducing the Civic Leadership Challenge
23 Oct 2020
GSOSW is excited to present the Civic Leadership Challenge Patch Program! This patch program is all about identifying ways in which you already embody leadership in your communities and figuring out how to propel that into further action to create positive change in your world! Learn about different types of civic engagement, from traditional forms of participation like voting, to learning how to be a supportive neighbor and community member.