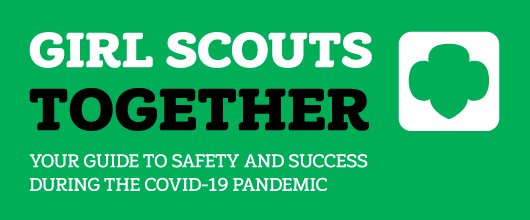 Coronavirus (COVID-19) Updates and Information for Members
 
Girl Scouts Together Simplified (updated 10-12-22) is your one-stop-shop for the Girl Scout information you need during the COVID-19 pandemic. This condensed version of the guide is reviewed and updated as needed every two weeks. The most up-to-date version will always be available on this page.

We encourage you to review Girl Scouts Together with your family and Girl Scout troop to understand GSOSW's most current guidelines. It is important to note that no troop/group or individual is required to meet in person.

Thank you for all that you do to help keep Girl Scouting a safe, fun, one-of-a-kind experience for all in our community!