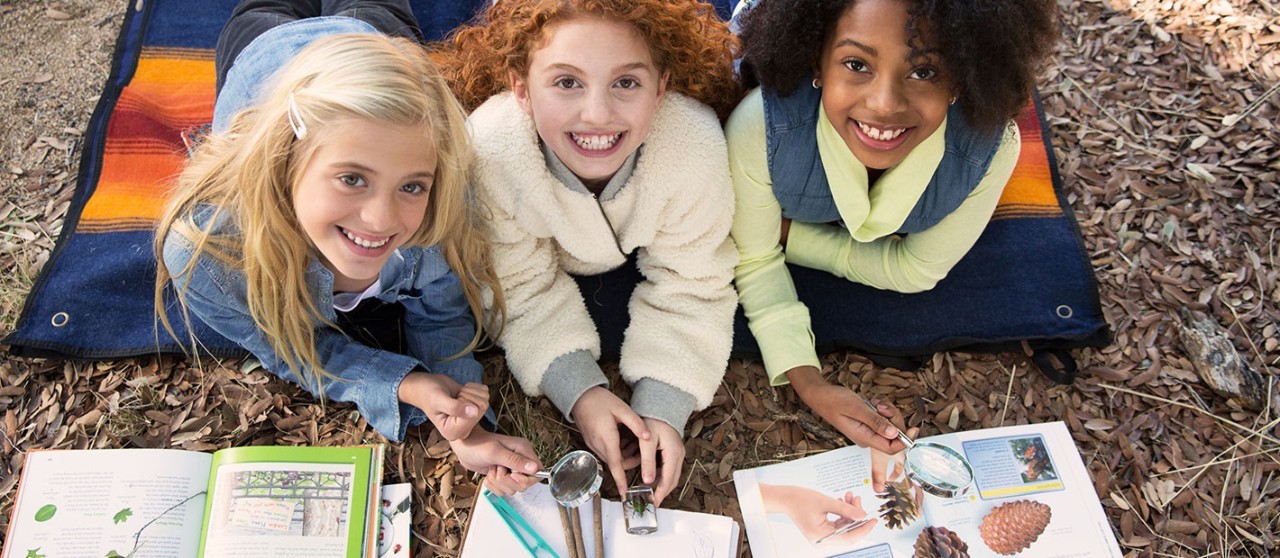 Program
At Girl Scouts, your girl will prepare for a lifetime of leadership, success, and adventure in a safe, no-limits place designed for and by girls! How? Through the Girl Scout Leadership Experience—a collection of engaging, challenging, and fun activities like earning badges, going on awesome trips, selling cookies, exploring science, getting outdoors, and doing community service projects.
Girl Scouts is a way of life that brings out the best in your girl, and helps her bring out the best in everyone around her. While she's learning about STEM, the outdoors, entrepreneurship, and important life skills, she's also discovering new ways to make your family and community stronger, kinder, and better for everyone.
The idea is to learn by doing, and at Girl Scouts, she'll do lots of it. She'll be inspired to discover her talents and passions in a safe and supportive all-girl setting. She'll join with other Girl Scouts and people in her community—and together, they'll take action to change the world.
Explore the different ways your girl can get involved, and kick start her Girl Scout experience today. Do you have an idea for a future Girl Scout program? Let us know! Fill out the Girl Scout Program Idea Submission Form.