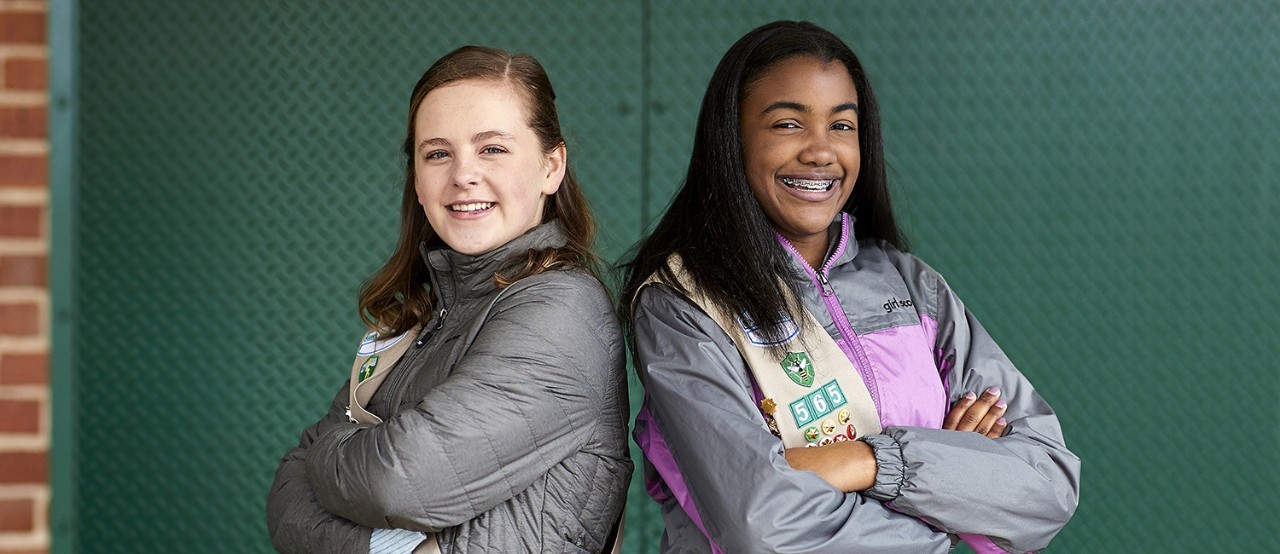 Entrepreneurship
Through Girl Scouts, girls learn to think like entrepreneurs as they participate in activities that spark curiosity, confidence, and innovation. Research shows that girls are actively interested in becoming entrepreneurs, developing financially stable futures, and using their skills to make a big impact on the world.
But there are stumbling blocks on a girl's path to entrepreneurship, including fear of failure, concerns about bringing her big idea to life, and the perception that men are more likely to be entrepreneurs than women. While entrepreneurship may not be right for every girl, every girl will benefit, and maybe even discover a future career path, by learning to think like an entrepreneur. By providing a foundation to learn important business skills, Girl Scouts is the perfect place to support young girls in exploring entrepreneurship as they progress through Girl Scouts.
Do you have an idea for a new entrepreneurship program? Share it by filling out the Girl Scout Program Idea Submission Form!

Explore Girl Scout Entrepreneur Badges
From understanding how to manage money, to brainstorming new business ideas, to learning how to acheive and maintain good credit,  GIrl Scout Entrepreneur badges teach girls the important skills they need to become the future entrepreneurial leaders of tomorrow.
Visit the Girl Scout Shop for new 2020 badges and check out the Award and Badge Explorer for details on every badge a Girl Scout can earn.

Explore the Girl Scout Cookie Program
The Girl Scout Cookie Program prepares girls for a bright future as a female business leader or entrepreneur, and lets girls show the world their business savvy as key members of the world's largest girl-led entrepreneurial program.
As cookie entrepreneurs, girls gain essential skills and work as a team to accomplish common goals and solve problems, while building the confidence they need to shine as girls, as young women, and as future leaders. And did we mention fun? They have lots of that along the way, too.