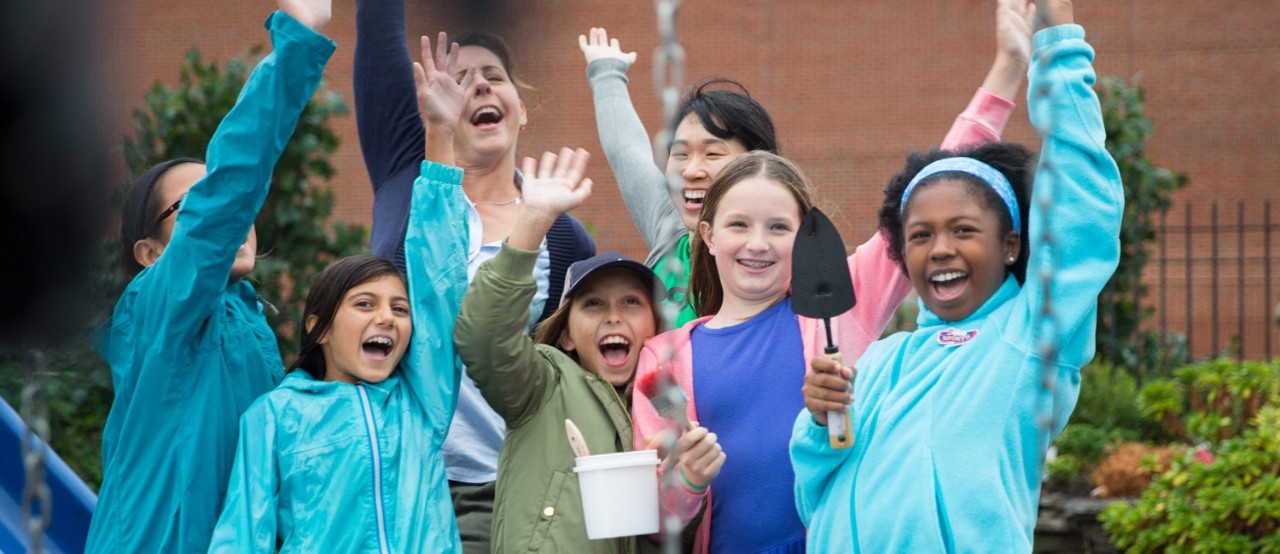 Bronze Award Girl Scouts
When Girl Scout Juniors team up to make a difference in their community, they learn important leadership skills, discover new passions, and watch how seemingly small actions make a big difference. It all adds up to the Girl Scout Bronze Award—the highest honor a Junior can achieve. Download the Bronze Award guidelines to find out how.
These projects are approved at the troop, mentor or caregiver level. Troop leaders, Juliette mentors, or caregivers can use this Bronze Award rubric to help guide girls' discussion and assess the award requirements. See Step 7 below for how to submit final paperwork to complete the award.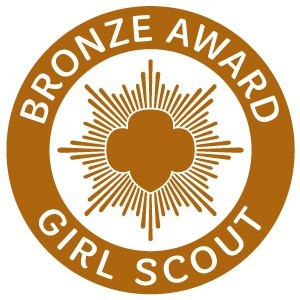 You can pursue your Girl Scout Bronze Award if:

You're in fourth or fifth grade (or equivalent)
 

You're a registered Girl Scout Junior
 

You have completed a Junior Journey


Girl Scout Bronze Award Steps



Build your Girl Scout Junior team
 


Choose your Bronze Award project
 




We Are All in This Together
Concerned about the impacts of isolation and loneliness during the COVID-19 pandemic, the Bronze Award Girl Scouts of Troop 12316 wanted to cheer up their elderly neighbors at a nearby care facility. To safely connect with residents and share their love, the troop worked for seven months over Zoom to create works of art and uplifting messages of kindness and caring.
"Even though our original goal was to make 50 packages, the [senior community] requested 150, and we met the goal because we were flexible and worked hard," shared Girl Scout Junior Yuri.
With help from friends and family, the troop was able to provide enough canvas paintings, painted rocks, origami and handwritten cards with caring messages for all of the residents. The senior community even held an art show for residents using the artwork.
"One thing I learned from this was when you do something for others, you get a sense of joy, too," said Girl Scout Junior Aarushi.
After receiving artwork, one resident shared, "You have written: you are loved. I LOVE it, and believe me, YOU GUYS are loved too, for bringing us such a lovely gift."
"I can't wait to do my Silver Award," said Girl Scout Junior Isabella, "[I] hope it makes a difference in my community."
Share how you made a difference as a Bronze Award Girl Scout! Send project details and photos to communications@girlscoutsosw.org, and you could be featured on this page or in other GSOSW communications.